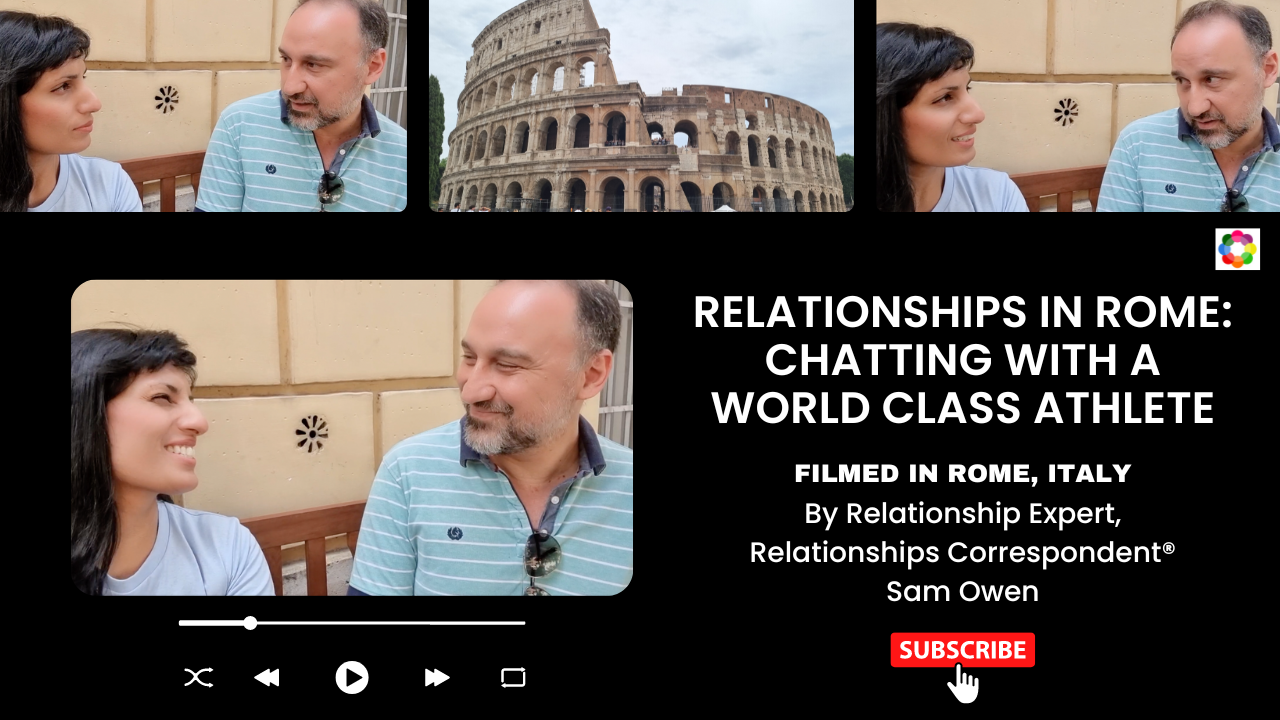 Relationships In Modern Day Rome, Italy
So I travelled on, and off to Rome I went. Whilst on the search for more members of the public to speak to, I bumped into a kind soul who just so happened to be a world class athlete!
I later discovered, whilst researching Francesco, that he has won a multitude of international gold medals in his sport. So impressive.
We discussed various relationship topics, including details about relationships in modern day Rome.
This interview is roughly 10 minutes long. I end the video with some dramatic blockbuster-esque music, just to really give you some proper Roman vibes. 😊
Subscribe to my YouTube channel to be notified of each new interview episode every fortnight.
Enjoy Episode 4, now: