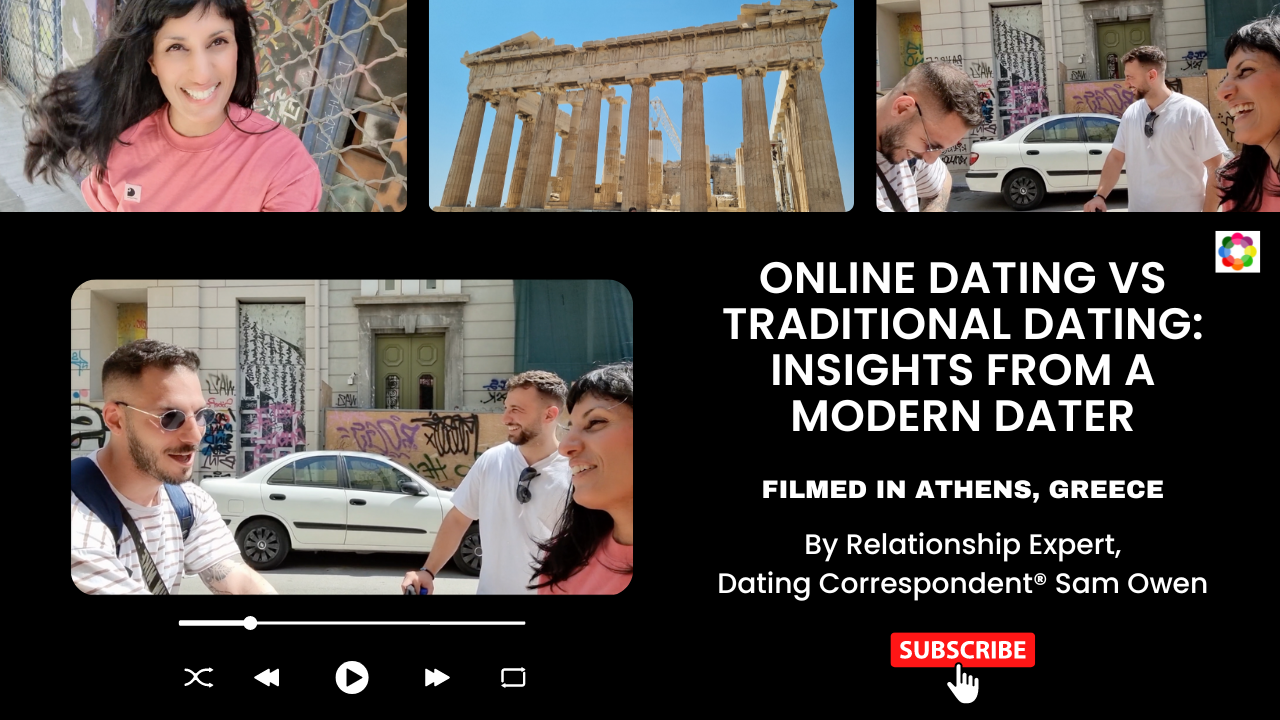 Online Dating vs Traditional Dating AKA Online Dating vs Offline Dating
As a relationships correspondent® and dating correspondent®, I've been travelling and interviewing people about relationships and dating, to get insights from the public on matters of the heart and mind.
There will be a new interview published every fortnight at 3:00pm, with the first episode airing Thursday 22nd September, 2022.
The first episode is about online dating vs. traditional dating or as I often call it, online dating vs offline dating. Here we discuss the two approaches and how this modern dater feels about both and how they impact his dating experiences.
Subscribe to my YouTube channel, now, to get notified of a new video each time it's published.
Below you can watch the first episode and here is a link to the trailer, too.