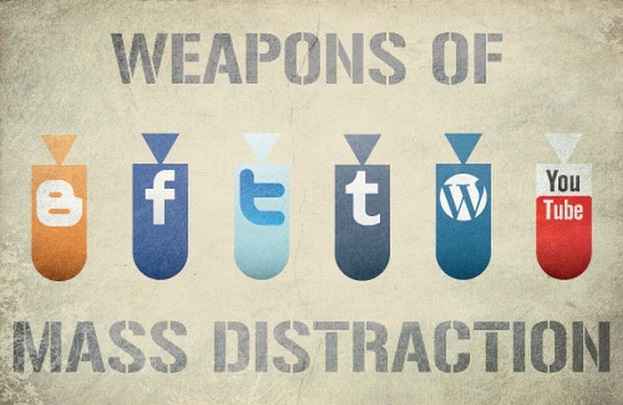 Does Social Media Help Us To Live In The Moment?
We keep hearing the words well-being and mindfulness being bandied about at the moment; but how much do most of us actually pay attention to what they mean for us, our relationships and our lives?
Being mindful and in a state of well-being essentially go hand-in-hand; they are the process and by-product (respectively) of living in the present moment.  People who live in the present are usually the happiest and most relaxed.  They are not worrying about the past or the future.  They are enjoying the only moment in which they are alive, the present.
So, has social media and real-time updates enabled us to live in the present or merely created even more distractions to take away from our mindfulness and well-being?
It is so easy to get caught up in the online world, and think that we are living in the moment because of our ability to micro-blog in real-time.  We think that by sharing our updates and sharing in the news broadcasted by others, we are indeed living in the present.   However, once all has been said and tweeted, and our Facebook status updated, do we walk away and continue living in the present or are we constantly distracted from the present by thoughts about our social media activity and that of others?
We often break from the present moment we are sharing with friends and family, in person, in order to post something on social media.  We then sit there (secretly) further distracted from the ensuing conversations because we are wondering about who might have read, 'liked' and shared our post.  Suddenly, we're not really living in the present moment; we're living in the unreal world of social media.
How many relationships are getting ruined today because people are more obsessed with their social media profiles than having quality one-on-one time with their friends and family?  If you find yourself frequently focusing on social media more than the current experience you are living, then perhaps it's time to limit your social media usage.
Relationships drift apart because of daily habits repeated over a period of time.  Be mindful of where your social media activity is taking you and your relationships.