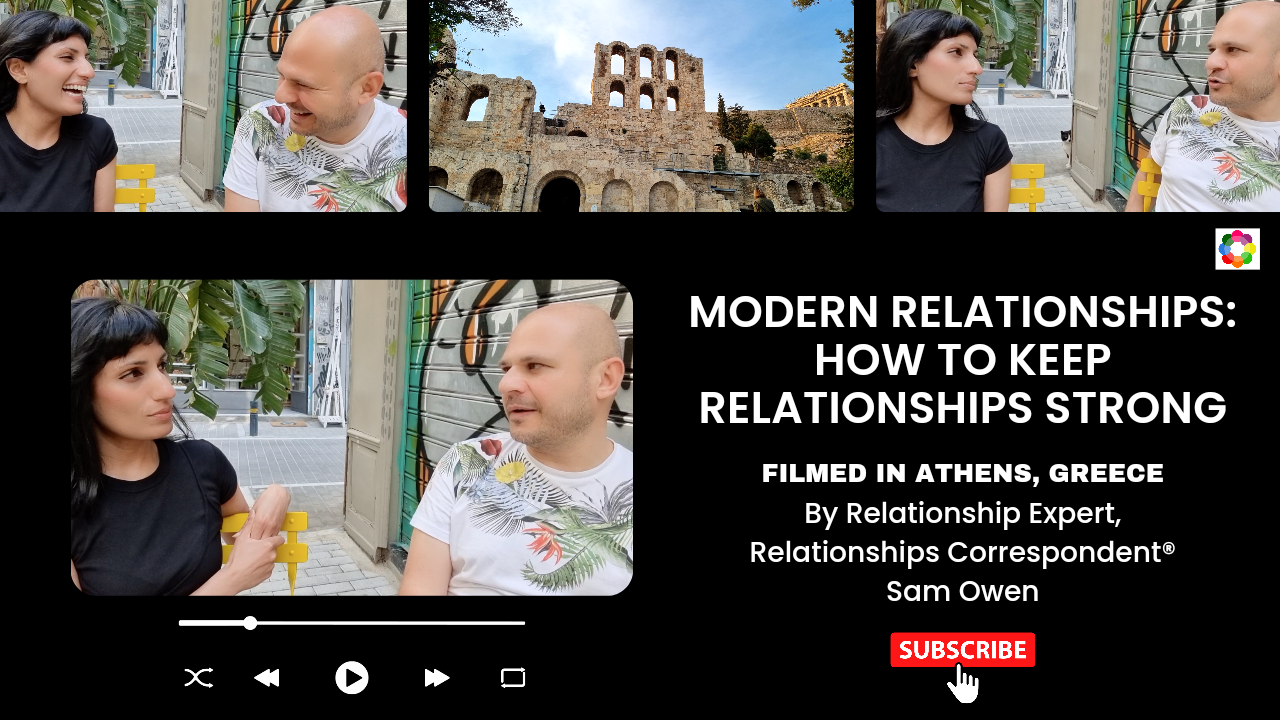 Modern Romantic Relationships And The New Paths We Traverse
Travelling and interviewing again as a relationships correspondent® and dating correspondent®, this time I spoke with a gentleman who wasn't a complete stranger. A beautiful soul, as you can see from the light emanating from his face, and recognise from his answers.
Paris, my interviewee, gave intelligent advice and interesting insights as a husband, father, and businessman, born and raised in Greece, living in Athens.
Tune in for a new interview every fortnight at 3:00pm; the first episode aired Thursday 22nd September, 2022.
By subscribing to my YouTube channel, you'll get notified of a new video each time it's published.
Watch the second episode below and, also, here is a link to the trailer here is a link to the trailer, too.