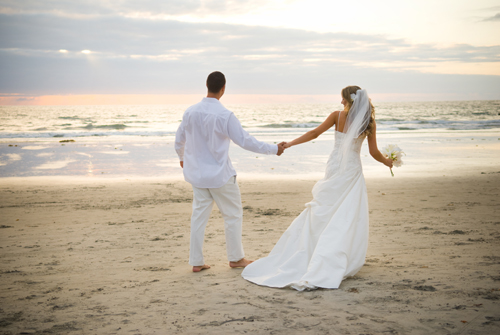 When your marriage is breaking down, should you be fighting to keep it alive?  Unless the break down is due to truly "irreconcilable differences", yes.  Yes, you should.  Why?  Marriage is a wonderful thing.  The companionship that it brings on every level is one of the reasons why many people strive to see their marriage through 'til death parts them.
I have seen people in the dark passageways of their marriage.  I've seen them feeling low, unappreciated, despondent and just downright unhappy.  I've also seen the glimmer of hope in their eyes when the tiniest improvements take place within their troubled relationship.
It's not an easy decision to walk away but it also takes effort to ensure the marriage keeps working.
One of the problems people face in marriages (or long term relationships) is that the grass can look, sound and smell greener on the other side.  If you're having relationship problems and are considering a new, single chapter in your life, it's important to fully envisage what that new life would be like.  Ask yourself, if I were single, would I be looking longingly at marriage from my new  side of the fence?  Would I face these same issues in another marriage or long-term partnership?  Do these problems outweigh the benefits of companionship on every level?
Another heart beating in the house is very reassuring.  Someone to share a cup of tea with, someone to discuss the world with, someone to laugh with, someone to listen to you.  Someone to help you when you fall or drive you to A&E when you cut your finger off whilst chopping the potatoes.  Someone to provide that human-to-human touch.  Someone that balances you out, bringing the skills you don't have and someone to side with you when you feel nobody else is on your side.  The security, solidarity and solace a successful marriage brings are like no other feelings in the world.  It is quite unique and quite wonderful.
If your relationship has hit troubled waters, get your life jacket on and swim away to safety.  You never know what happiness lies beyond the shore if you let your relationship drown without a fight.