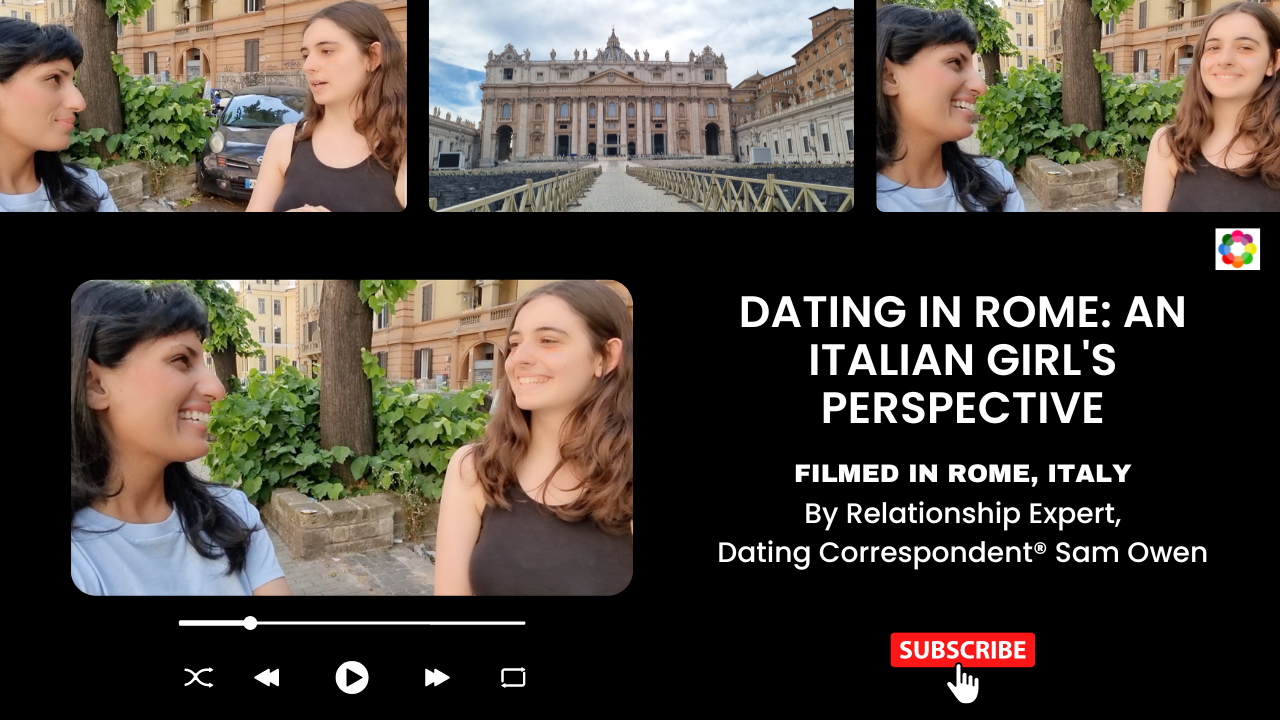 Female Dating Insights From The Streets Of Rome
In this street vlog, Episode 5, filmed on the streets of Europe, I speak with an Italian girl about dating.
It was nice to hear her answers. There is a confidence and maturity to Sofia that I loved.
And as a Brit, her accent is just so nice!
Listen in to Sofia's thoughts about, and approach to, dating in modern day Rome!
Watch here now: