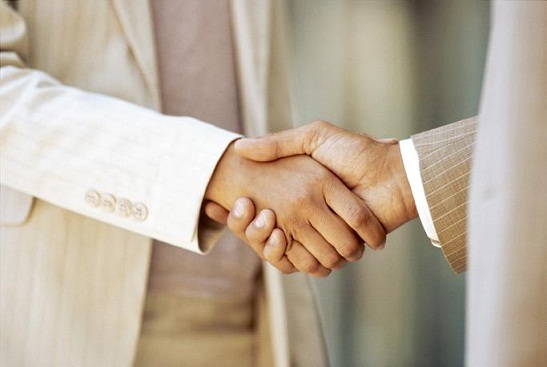 When it comes to implementing tactics to improve your visibility in the marketplace and getting people to buy your products and service, some tactics can be financially out of your reach, especially when you are trying to get your new enterprise off the ground.
One of the most important things you need to do to build your business relationships, increase your company's visibility and improve its reputation, without spending loads of money, is getting a website built.
In this day and age you need a website.  Most people will have one but you'd be surprised how many still don't.
If you do have a website it needs to be of at least a good standard.
You can get a good quality website made for a low cost without spending too much if you do not need to have a load of content on there or an eCommerce shop on there (online shop).
Your website is your shop window, your Yellow Pages advert, your business card, your poster, your flier, your brochure, all rolled into one.  If people can go to your website they can see what you are offering.  People from any location can become aware of your services if you have a website.  If you don't, you are solely relying on the footfall outside your place of trading, if you have a bricks and mortar store that is.
The better your website, the more professional you will look and the more people will take you seriously.
The website should be clear to read, clear to navigate through, and consistently branded.
You also want customers, associates and prospects to feel a certain way when they click onto your website.  If this is the first time they have become aware of your company's existence then this is the very beginning of your business relationship.  Think about the feelings you want to evoke in them when they come to your website.
Make sure the colours, layout and clarity give the person the feeling that you want them to associate with your product or service.  Remember who your target market is and what their state of mind is when they are likely to check out your website.
If you own a dental company then something bright, white, clean and clinical will evoke the necessary feelings.  If they are likely to be distressed when they seek out your type of service then red colours and constantly flashing images can be a real turn off as they are not soothing.  You may love the colour red, as I do, but it's not just about what you like, although you do need to be proud of your own website; it's about the target market and what will draw them in closer.
If you want to build a relationship with you prospects, customers and associates, start writing a blog on your website.  Offer useful advice to help them and to let people know what you stand for, why you know you your field well and why they should give their business to you.  Although this type of relationship is one-sided, it still gives people an insight into how you talk, how you feel, which morals and ethics you stand for, how caring you are, how warm and welcoming you are.  Therefore, you are still building a business relationship with them via your written words.
To make the relationship two-way through your website, give people the opportunity to leave comments and even rate your products and services.  It shows you care and allows them to have their say.  When people do respond, if appropriate to do so, reply back.
Give people the opportunity to sign up for special offers or informative newsletters.  Again, you are simply building on the relationship between you and others.
Your website speaks volumes about you, your products and services, and your company.  Make sure what comes across loudest is conducive to building long-term business relationships.