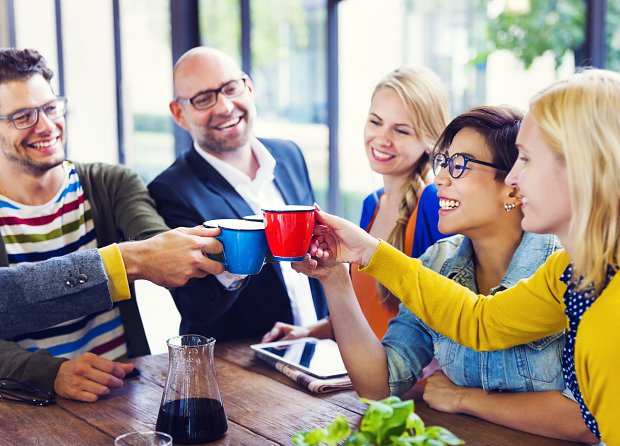 The Truth About The "36 Questions To Help You Fall In Love With A Stranger" Research
Over the past year there has been a lot of interest in the Arthur Aron et al. study published almost two decades ago in 1997.  Intrigued by what helps people to fall in love and aware of the research on building intimacy using self-disclosures, Aron et el. created an experiment and the results were pretty neat.
Though you may have read about this study as "36 questions that can help you fall in love with a stranger", that intriguing headline is misleading and as stated clearly in the published research paper, this was neither the researchers' intention nor empirically tested.  The questions did, however, demonstrate that the questions had the ability to produce a feeling of closeness in two people for at least a short-lived period of time and for some, possibly after several weeks.
Aside from the captivating results the research did achieve, the study also demonstrated that even without matching participants on the basis of non-disagreement on important attitudes, a feeling of closeness still materialised between the pairs who answered the 36 questions together.  Clearly, there is a power in those 36 questions!
What we learn from this research is that we can generate feelings of closeness, at least for the short-term, by asking certain types of questions which result in increasingly deep self-disclosures.  The research also teaches us that if two strangers can experience increased closeness immediately and perhaps thereafter, then so too could you.  Aron et al.'s 36 questions could be useful for those of you in the following scenarios:
those of you on a second or third date;
those of you in a new romantic relationship;
couples struggling with emotional intimacy who are feeling disconnected from one other;
parents who are feeling disconnected from their teens;
children wanting to (re)connect with their aging parents;
ailing friendships;
new or existing-but-disconnected employees.
The 36 questions can be found here on page 374, along with the instructions.
You may want to consider using Aaron et al.'s 36 questions in conjunction with other activities to help produce a more long lasting effect whichever of the above categories you fall into, for example:
a team building activity such as indoor rock climbing which involves team work and mutual encouragement;
an activity involving physical touch such as salsa dancing;
helping one another to solve important problems that you're each struggling with;
frequently and genuinely complimenting some aspect of one another's being demonstrating gratitude and awareness of the other.
It's important to be able to think outside the box when you feel stuck in a rut in a relationship.  Often, people will go for the cliché approach to solving problems but when you mix things up, a number of changes occur within the brain and body that can assist you in bonding with others.  For now, just get out there and start doing things differently to get a different result and use some of the ideas above to help you.