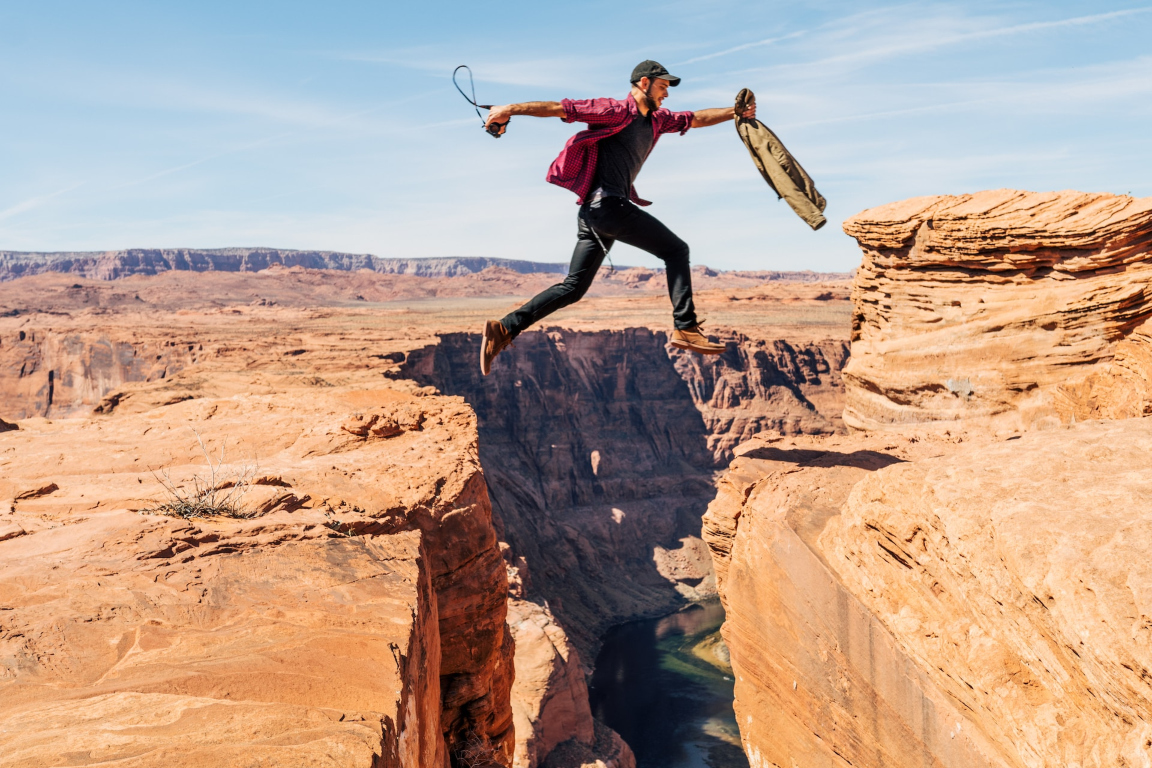 Keep The Faith
Check out these 30 faith quotes to empower you on your life's journey. Faith is a necessity for a healthy life.
We all go through ups and downs and faith is one of the main ingredients that keeps your head above water. You can be in utter darkness but faith will keep you going, albeit one tiny step at a time.
Faith will also take you further than you ever imagined and do so with peace in your heart.
30 Faith Quotes To Empower You
1. Keep faith. The most amazing things in life tend to happen right at the moment you're about to give up hope.
Anonymous
2. There are many talented people who haven't fulfilled their dreams because they over thought it, or they were too cautious and were unwilling to make the leap of faith.
James Cameron
3. Choose your friends with caution; plan your future with purpose, and frame your life with faith.
Thomas S. Monson
4. Faith consists in believing when it is beyond the power of reason to believe.
Voltaire
5. I would rather err on the side of faith than on the side of doubt.
Robert Schuller
6. Faith, in the sense in which I am here using the word, is the art of holding on to things your reason has once accepted, in spite of your changing moods.
C.S. Lewis
7. Faith is taking the first step even when you don't see the whole staircase.
Martin Luther King, Jr.
8. To one who has faith, no explanation is necessary. To one without faith, no explanation is possible.
Thomas Aquinas
9. Give thanks even in the worst of times, for it is during those times that our faith makes us whole.
Grace de Vera
10. My faith didn't remove the pain, but it got me through the pain. Trusting God didn't diminish or vanquish the anguish, but it enabled me to endure it.
Robert Rogers
11. Faith that it's not always in your hands or things don't always go the way you planned, but you have to have faith that there is a plan for you, and you must follow your heart and believe in yourself no matter what.
Martina McBride
12. Any faith that must be supported by the evidence of the senses is not real faith.
A.W. Tozer
13. Believe in yourself! Have faith in your abilities! Without a humble but reasonable confidence in your own powers you cannot be successful or happy.
Norman Vincent Peale
14. He who has faith has…an inward reservoir of courage, hope, confidence, calmness, and assuring trust that all will come out well – even though to the world it may appear to come out most badly.
B. C. Forbes
15. God, our Creator, has stored within our minds and personalities, great potential strength and ability. Prayer helps us tap and develop these powers.
A. P. J. Abdul Kalam
16. Fear looks; faith jumps.
Smith Wigglesworth
17. Faith is not Desire. Faith is Will. Desires are things that need to be satisfied, whereas Will is a force. Will changes the space around us.
Paulo Coelho
18. When fear knocks, let faith answer the door.
Robin Roberts
19. It is the things that we go through that prove our faith and test our godly character.
Scott F Neve
20. Faith is believing that the outcome will be what it should be, no matter what it is.
Colette Baron-Reid
21. In faith, there is enough light for those who want to believe and enough shadows to blind those who don't.
Blaise Pascal
22. Just as love is a verb, so is faith.
Nannie Helen Burroughs
23. Doubt your doubts before you doubt your faith.
Dieter F. Uchtdorf
24. We walk by faith, not by sight.
Anonymous
25. Faith does not eliminate questions. But faith knows where to take them.
Elisabeth Elliot
26. Our faith is conviction leading to action. Faith requires deeds; otherwise if we do nothing our faith is dead.
Joel Patchen
27. God does not burden a soul beyond that it can bear.
Qur'an 2:286
28. The principle part of faith is patience.
George MacDonald
29. Faith is not belief without proof, but trust without reservation.
D. Elton Trueblood
30. We are twice armed if we fight with faith.
Plato