Available to Buy Now
Humans live longer, happier and healthier lives when they have fantastic relationships with those around them. Success in this domain also leads to success in other aspects of life.
Relationship Remedies will help you to grow and develop your important relationships in the present moment and in years to come. The book takes you through an insightful journey yet its pearls of wisdom are clearly conveyed and straightforward to implement.
Get your relationships from where they are to where you want them to be, whether with your partner, child, parent, sibling, friend or yourself.
In this book you will learn how to:
Take responsibility for your relationship failures and successes
Unearth who you really are at your core
Identify how you have arrived at this point in your relationship
Communicate effectively and peacefully
Retrain bad relationship habits into good ones, in yourself and others
Rely on your gut intuition
Build strong, loving, equally balanced relationships…
£9.99
Add To Cart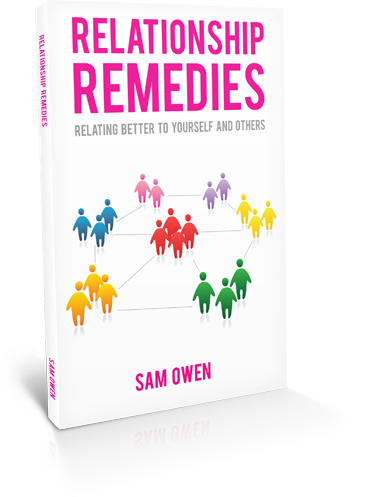 Looking for the eBook version?
Available on Kindle, Apple iPad/iBooks, PDF, Sony Reader and most e-reading apps including Stanza, Aldiko, Adobe Digital Editions and more.