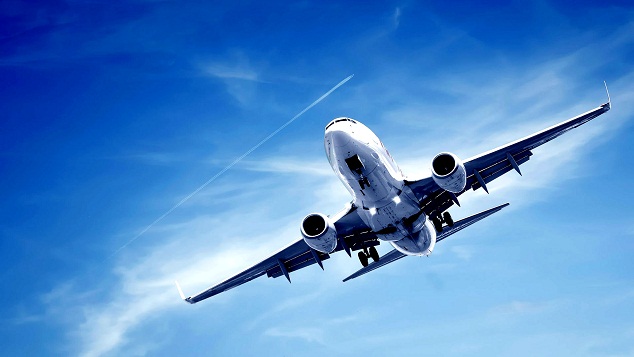 Manchester based musician (and my husband), Phil Owen, has been in rock bands since the age of 16.  If you'd asked him then if he would consider joining a metal band based in Europe, the answer probably would have been, "Eeerrr no".  For one, it wouldn't have been possible before the dawn of so much digital opportunity.  However, it's now quite commonplace that a musical group should consist of band members that don't even live in the same country, let alone, in the same city.
Having bought software to help him create music, perfect it, and then send it to others abroad, it seemed the logical next step to check out which bands globally might be looking for a band member.  No longer at the mercy of talent he could find locally, of which there is plenty in our fantastic Manchester, he found and eventually joined Latvian metal band, The Mascaron.
Phil had been looking to join a band purely as a vocalist, for some time.  This is something he had never considered in the past as he was so used to being the lead singer and guitarist for his previous bands, including Coma Shock, that were pretty popular on the Manchester metal scene.  For those who might remember, Coma Shock (previously known as Circle of Silence) were asked to play at the launch party for Kerrang Radio at The Roadhouse, and were regular features in other venues and even appeared in fanzines.  Despite being a rare breed, someone who would immediately impress you with his very nifty hand movements on a guitar, whilst at the same time singing (and screaming) very well during live performances, he wanted to now immerse himself in just the singing.
So, along came The Mascaron, a band of four Latvian musicians (three guys and one girl), with music that is unique, creative and talented, who were on the search for a great singer.  They jumped at the chance to work with Phil and the feeling was mutual.
What is intriguing is that these five band members have created a working relationship with one another, even though they are not in the same country.  They have released their debut song, been played on major music stations in Latvia, have had their work publicised through other forms of media and are in the process of applying for the Latvian equivalent of the Brit Awards, and yet, Phil has never even met them, or even spoken to them over the phone or Skype!
Sure he'll go out there to play some gigs in the new year, but how have they found the whole experience so far?  I interviewed the band's composer and bassist, Artūrs Bērziņš, and lead singer Phil to find out a little more about the working relationship they are building long distance.
How did you know that this collaboration would work well even though you're in different countries? 
Artūrs Bērziņš: Because we have faith. And the internet offers today give you unlimited possibilities. While Phil is in England, so far, there have been no problems.
Phil Owen: We have some really cool tools online which makes sending files, setting tasks and messaging each other really easy. Technology has really helped close the gap that physical distance would normally create.
How have you managed to build a relationship with one another over the internet? 
Artūrs Bērziņš: Interesting story.  Gints (guitarist) phoned me and he said that one unrealistic vocal has just commented on our instrumental versions of "out of time". And so began the story, Gints wrote Phil and Phil wrote back, and Phil said that he had an idea for a song so I asked what about if he stay here like a member, that was interesting to me.
Phil Owen:  We message and chat online together collaboratively and it allows us to make plans, discuss goals and of course send files so as a great virtual relationship, it's pretty close to the real thing.  It's only been a few months but already I feel I've known these guys for years, simply because the communication is great between us.
Do you ever find it tricky to communicate with one another due to language barriers and how do you get around this? 
Artūrs Bērziņš: Haahaa, ofcourse.  I'm afraid a little bit to write something wrong, so there is no misunderstanding, but Phil understands us just from some words, and that's cool.  He is a really cool dude, but if you are in the same thing like music, there is no need for words and talking, everybody understands each other.  Of course, sometimes Google Translate helps!
Phil Owen:  To be honest, all the guys in Latvia use English that is so good that I don't even need Google Translate!  They probably think they don't speak English too well, but they'd be surprised.
What are the advantages of being in a band with members residing in a different country? 
Artūrs Bērziņš: I don't know, maybe that fact that he get support there and we here.  Phil gets certainly more options there too; come on, England is mother of modern metal!
Phil Owen:  It's great that we can build fan bases both in the Baltic and over here in the UK.  Manchester itself has a thriving reputation for creating some amazing musicians and performers so I feel privileged to be a part of the music scene here while we can also build a massive following in Latvia which has an underrated music scene as well.   It also means we can promote ourselves in Latvian and English – it's the best of both worlds from a promotional perspective and the majority of bands don't have that.
What are the disadvantages of this? 
Artūrs Bērziņš: Well, that Phil is not here for our parties J and that he is not here when we have some new ideas to talk about, but so far, like I said, internet is our communication and there has been no problems.
Phil Owen: It would be nice to hang out with them I guess, but I know Ivars (band composer and guitarist) is coming to Manchester in January and I'll hopefully be out in Latvia in early 2013 for our EP and shows so we'll meet slowly but surely.
What would you say are the key ingredients for developing and maintaining working business relationships with those living abroad? 
Artūrs Bērziņš: The main ingredients are speaking directly and to the objectives and common interests; the key is understanding.  Phil understand us perfectly – even too good, I am surprised!
Phil Owen: Communication is key.  Whether you speak the same language or not, there are tools for everything nowadays and language is not a barrier in my eyes, it's a very small hurdle easily overcome.  Understanding culture also helps.
Do you think you misunderstand each other at times because most of the communication is done in electronic written forms? 
Artūrs Bērziņš: Hell yeah, sometimes there is funny moments, but even then we understand the meaning that somebody wanted to say.
Phil Owen: That's a limitation of language.  I'm always trying to simplify what I say so they understand me but that they also don't misinterpret something that causes offence or comes across in a way I didn't intend.  No issues to date and so I openly encourage this to anyone considering it.
How do you see this working relationship developing in the future and what means will you use to enhance the relationship?
Artūrs Bērziņš: In the future, I hope that our relationship will be even greater, we use a lot of correspondence and exchange of ideas.  It also has a good relationship maintenance , I see our cooperation excellent and interesting and important in future, and we will be cool friends, really cool friendship.
Phil Owen: Well we have a lot of things planned so our communication and combined goals will mean we meet more often either in Latvia, UK or anywhere else the shows are, so our relationship both online and off will hit the next level and we can continue writing and producing great work in the imminent future.
It just goes to show that our opportunities for work are endless, that we are no longer limited to creating working relationships on our doorstep, that we can collaborate with people in other countries and still build great business relationships.
Check out their debut single for free by following this link:
Their EP will be ready early 2013.
They will be playing shows and festivals in 2013.